How to relax and unwind in only 4 days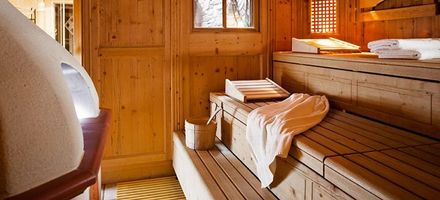 How to relax and unwind in only 4 days
The everyday work makes you dull and the next holiday is past due? How to arrange it in only 4 days? We have the perfect relaxation holiday ready for you.
1. Feal good and enjoy starting at Check-In
We welcome you with a glass of Prosecco and give you time to enjoy. While you are settling in, we take care of the rest. Your holiday can now begin.
2. Take some time for well-being
In our package two hours of Wellness time are included for you. Feel good in our Panorama Spa with a beautiful view over the imposing Alps and individual treatments that are created special for you without going through the confusing "Treatment" list.
3. Gourmet Dinner until late in the night
After your spa days you fall asleep on the waterbed? No problem, as soon as you are ready, just come into the restaurant. The table is already reserved and your maître will fulfil your wishes.
4. Getting up whenever you want
On vacation you should be allowed to sleep for once. Our breakfast buffet is open until 10:30, if you still want to sleep longer, we will bring your breakfast to the room until 1pm
5. Nothing to be missed
"Holiday" is something very special and we know that at the Tirolerhof. Our Vacation Tip: 'nothing to be missed'. We will try our best to keep up with your trust in us
Did you know? We won for the third consecutive year, the TripAdvisor Travelers Choice!
from 
€ 511,--
price per person
(Comfort room)